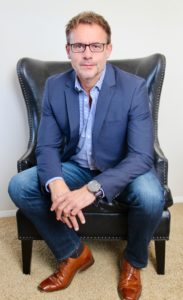 An accomplished Senior Executive with more than 30 years of experience in the Marketing, Retail & Beverage Industries in both Europe and the U.S. Throughout much of my executive career, I have served as the Founder and CEO of EuroMedia.
My broad areas of expertise include Planning & Project Management, Brand Development, and in particular Multimedia Production across all industries including a number of Fortune 500 Companies.
I'm finding more and more that companies have a marketing department with experience focused on what they do best — branding and creative, but not particularly in Multimedia 'Production.' For example, I work with ad agencies, startups, and corporations who have many different marketing collateral needs in addition to producing trade shows and events. I Advise and deliver the Solutions to some of the challenges they typically face:

– Coordinating multiple vendors & production partners,
– Understanding the production process to meet critical deadlines,
– Knowing the right material solutions,
– Staffing and time to do production quality control checks,
– Coordinating shipping/logistics & installation,
– General project management.